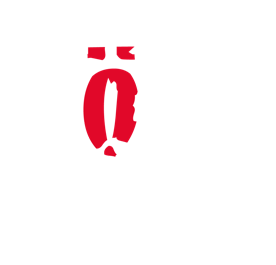 Goals
The association Gornergrat Zermatt Marathon is actively committed to a sustainable event in accordance with the "clean event" principle.
This sustainability concept lays the foundations for the planning, implementation and control of measures.
With targeted measures the impact on the environment will be reduced.
Participants, spectators, volunteers, sponsors and further committees will be involved.
With annual controls the implementation of the sustainability concept will be measured, rated and evaluated.
In the long term, sustainability will be continuously and specifically promoted.
Main Goal: To take care of the environment - ecologically responsible!
Setting ecological standards
Strengthen environmental awareness
Positioning as ecologically responsible
Beispiele für umgesetzte Massnahmen:
Abfalltrennung
Getränke mit CHF 2 Pfanddepot im Pasta-Zelt Zermatt
Gratis ÖV-Fahrt für Läufer/-innen am Laufwochenende
Attraktive 1- oder 2- Tagespässe für Begleitpersonen und Besucher
«fahrende Tribüne»
Gepäcktransport
Regionale Anbieter (Transport, Lebensmittel)
Übernachtungsmöglichen zu vergünstigten Konditionen (Läuferhotels in Zermatt und Täsch, Pauschalangebote Tourismus Grächen, Läuferhotels und -wohnungen in Grächen)
Lärmschutz (Festzeltfeierlichkeiten in Zermatt bis 23 Uhr, keine Auf- und Abbauarbeiten zwischen 22 Uhr und 7 Uhr)
Hauptziel: Die Wirtschaft ankurbeln – ökonomisch ergiebig!
Steigerung regionale Wertschöpfung
Förderung positive Standortmarketing
examples for implemented measurers:
The work together with SBB, Postauto, local traffics, locals restaurants, shops etc.
local accomodation
international events: runners are from more than 25 different nations
Main goal: promotion social aspects – socially acceptable!
Promotion acceptance and tolerance
Setting positive impulses
Promotion of popular sports
examples for implemented measurers:
Security is very important (aperson responsible for safety, security concept, race director, cooperation with the local fire department, cantonal police and medical service)
antidoping
Smoke-free areas
Support from local and regional partners
More than 900 volunteers
Sustainability Concept Gornergrat Zermatt Marathon
A detailed list of implemented measures can be found on the EVENT profile.