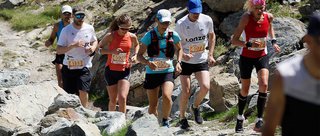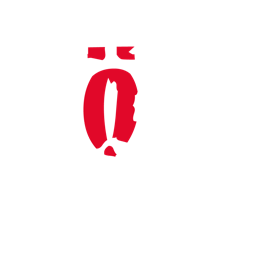 This event will be the most exciting and ambitious marathon competition in Europe. On the first 20 kilometres of the race from St. Niklaus to Zermatt, the course continues through the valley floor, mainly along the left bank of the Vispa River. The half-marathon distance will be reached at the Zermatt Bahnhofstrasse. From there, the course winds along an alpine road up to Sunnegga. The next leg of the race is via Gant, and after a stretch of flat land, competitors will reach Riffelalp at 2,222 m. Here is where the heat is really on! Because over the remaining kilometres an elevation of almost 400 metres has to be overcome before finally reaching the finish at 2,585 m on Riffelberg by Gornergrat.

While the runners of the Zermatt Marathon pass the chapel on the Riffelberg and have the finish within reach, the runners of the Ultra Zermatt Marathon will still have exactly 3.4 kilometers and 514 high meters to achieve. The view from the Gornergrat at 3'089 meters is unique and will compensate for all the efforts.
Starting shot
St. Niklaus, a legendary provenance of alpinism, can look back on a proud tradition of being the birthplace of outstanding mountaineers. Numerous are the 'four-thousanders' which were first conquered by the native sons of St. Niklaus. It follows that St. Niklaus is the absolutely ideal starting point for a new generation of intrepid spirits on their way to the top - the marathon runners. So, don't miss the starting shot at 08.30 a.m., which is scheduled to go off in co-ordination with the MGB Railway's timetable.
Half-time
Zermatt, the epitome of alpine resort sophistication with its overwhelming view of the world's most glorious mountain - the Matterhorn. The Bahnhofstrasse in cosmopolitan Zermatt marks the athletes' fleeting and final passage through the realm of civilisation before they once again compete with the forces of nature on their ascent to Sunnegga.
Breathing space
Sunnegga, the long ascent through pine forests and alpine pastures, acknowledges the athletes' spirit with a magnificent panoramic view of the Alps. The next few kilometres over flat terrain offer a welcome breather.
Last lap
Riffelalp, lying at an altitude of 2,222 metres. One glance at the resplendent Matterhorn fortifies the athletes for the even greater test of strength to come. For the arduous ascent from Riffelalp up to Riffelberg is next - and this last lap scales an elevation of yet another 400 metres.
Finishing line
Riffelberg, 2,585 metres above sea level. The pain subsides. Breathing becomes easier. 29 four-thousand-metre mountains cheer each runner who reaches the finishing line - because everyone who makes it up here by 03.45 pm is a winner.
Instructions for opening the course data in GPX format of the Gornergrat Zermatt Marathon 2022.
Download the course data in GPX-Format